Supporting local charities is  a foundational component of the Moppet Togs Mission and one of the many ways we collectively give back to the Treasure Valley community.
Therefore, since opening in 2005, Moppet Togs and it's Consignors have donated thousands of inventory items and raised thousands of dollars for several well known Treasure Valley charities such a City Lights, Ben Towne Foundation, Make-a-Wish, The Ronald McDonald House and Operation School Bell.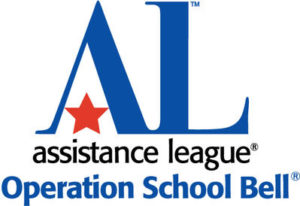 Beginning with the Fall 2016 Sale, Moppet Togs has been teaming up with The Assistance League of Boise and Operation School Bell to sponsor Charity Night.
Consignor Donation Program
Moppet Tog Consignors have the option to donate their unsold items each year.
Through this option , Moppet Togs and its Consignors have donated thousands of children's clothes, toys and associated items to local charities. This year all unsold items will be donated to a variety of local schools, women's shelters and other local charities that share our commitment to community and family.
Moppet Togs Fall 2022 Charity Event
It is our desire to provide our Charity Shoppers with a healthy and stress free shopping experience. Therefore the Moppet Togs Popup Sale Charity Event  will be limited to 50 Charity Shoppers in the building at one time and we will be selling Charity Shopping Slot Tickets for 3-hour shopping/checkout time slots on Wednesday, March 30, 2022, from 9:00 am until 6:00 pm.  We will be closing at 09:00 pm.  Please note that a portion of the proceeds from the Charity Sale goes to our Charity Sponsor.
Charity Ticket Time Slots
09:00 am – 12:00 pm – $17.50
12:00 pm – 03:00 pm – $15.00
03:00 pm – 06:00 pm – $12.50
06:00 pm – 09:00 pm – $10.00
Please note that each charity day shopping time slot is 3 hours and therefore if you show up and begin shopping 90 minutes after your time slot starts, you will still have to be done shopping and checked out at the stated end of your time slot.  Further, we will not allow a ticket holder access to the Moppet Togs Popup Sale during a time slot that is different from the time slot on the ticket they purchased. 
By participating in Moppet Togs, you are helping to sustain the environment by recycling clothes, toys, furniture and other items that would normally end up in landfills and require the unnecessary use of our limited natural resources to manufacture new ones.